Holy Cow! I love it when I meet with a new client and feel a connection from the get-go!
Kelsey and Marcus
have been dating for 7 lucky years! They are so much fun to be around and so comfortable as well! I love the way they look at each other! You can just see the love, adoration, and friendship eminate from them...and I get to call them my friends now too!!! When we got done with the photoshoot I was sad that it was over. I can't wait 'til their wedding in May.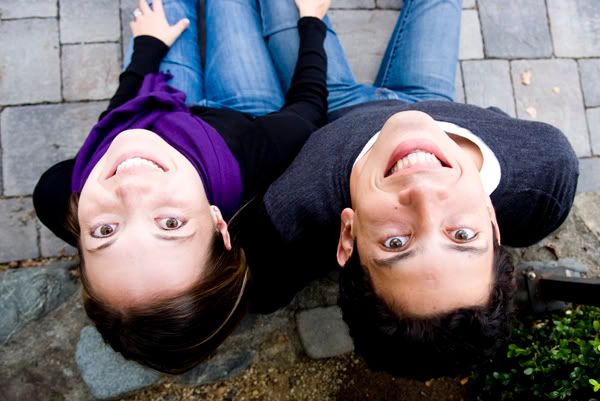 My goal with their shoot was to try and get angles I've never captured before that fit their personality! Please, please, please leave me some comments so I know what you think! Image #2 was a new idea, but I really like the yellows....of course they are adorable, but "kick it, or keep it" on the post processing (photoshopping)?