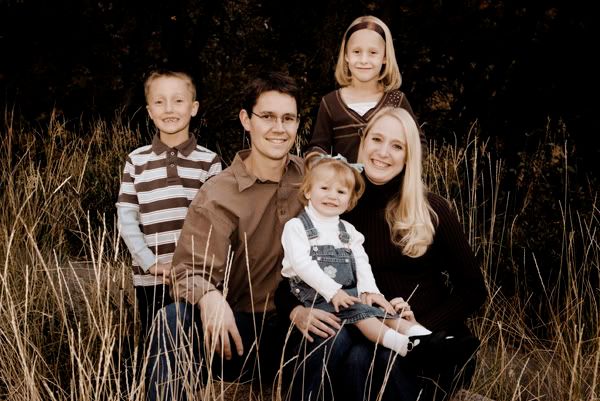 I have such great friends!
Anna is one of those friends that when I see her after long periods of time we pick up right where we left off. I consider myself a lucky person for knowing her and learning from her!
I remember during college that she had this amazing ability to love and enjoy everyone around her. One of the quotes that was on her wall went something like this: "There are two kinds of people in this world...the ones I like and the ones I haven't met yet." I'm sure I butchered the actual quote, but the idea of it says something profound about Anna's character. She has always been a great friend and is an amazing mother and wife. I love how she has followed her dreams. We used to talk about how when we grew up we were gonna be neighbors and own a scrapbook store together. Well, we have yet to be neighbors, but Anna followed her passion and established a scrapbook company called
Paper Posies
, with her husband Mike. She is awesome and I'm so glad she shares her family with me!
I'm lucky enough that I've been able to photograph her family as they've grown. I got to be there when Sara Jayne was blessed and hold Jarom and Elena soon after they were born. I can't wait to see who baby number four looks like!
The last time I photographed their beautiful family was in
March of 2007
:
It's so fun watching them grow!